Where to build custom homes for the best value and lifestyle in the Collingwood area
The Collingwood area has long been a favourite destination of the weekend warriors; those who work in a city office all week and need a dose of the great outdoors to regain their equilibrium. The ski hills, the bike trails, the stunning waters of Georgian Bay all combine to create an ideal escape from the concrete jungle. In this article learn about the great lifestyle options for living in Collingwood either as your home away from home or your permanent getaway. If you're interested in exploring a custom home build, contact the professionals at L. Patten and Sons. Why build a custom home? Check out the advantages of building a custom home here.
Ready to start a custom home in Collingwood?
In the last decade, more and more people have come to realize that this area offers so much more than just a weekend respite. The recreation opportunities are endless: hiking, biking, tennis, golf, paddle boarding, skiing, snowmobiling, snowshoeing…these are just a start. Specialty groups have popped up all over for the more unusual activities, like geo-caching and rock climbing.
In addition, there is culture and arts. We may not have the Canadian Opera Company, or the National Ballet, but there is a thriving artistic community which provides fabulous opportunities for art, theatre and music.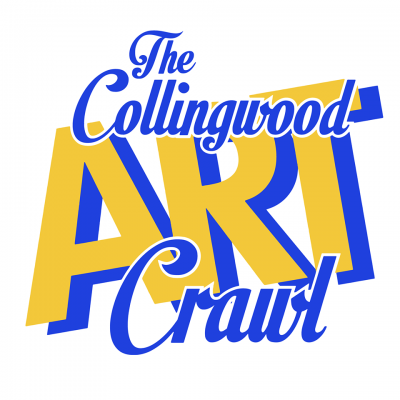 The area is attractive for families, too. The schools are top notch, the community sports programs are well-established and well-attended, and with so many choices for outdoor adventure kids can grow up without an XBOX controller fused to their hands.
There are fabulous restaurants, award-winning craft breweries, and a burgeoning wine industry. Charitable organizations abound, with countless opportunities for volunteer work. The community is vibrant, active and engaged. It's easy to see why so many people are choosing to make the move. The next question becomes:
We have decided to move to the Collingwood area. Where should we build a home?
The best place to start when considering location is to identify the type of lifestyle you're after. Are you bringing a young family or looking at retirement? Are you seeking space for the kids to run free, or are you more interested in walking everywhere that you need to go? Regardless of what you're after, there will be something here that meets your needs.
The Mountain
The ski hills in the Collingwood area run along the escarpment, from Osler in the east to Georgian Peaks in the west. All along this stretch, there are communities at the base of the 'mountain', where active people gather to maximize their accessibility to the hills. Whether you run up the trails every morning or just enjoy the view, there is a lot to love about living here. While you feel as though you are off in the wilderness, you are only minutes from either Collingwood or Thornbury, which means you are close to almost everything you need.
The Town
Collingwood is a vibrant community of restaurants, schools, shops, and parks. It is compact, which means everything is accessible either on foot or on a bicycle. The population is a broad mix of retirees, young families, and everything in between. Whether you are looking for a pied-a-terre for two or a sprawling family home, you will find it here in Collingwood. Heritage homes sit side-by-side with new builds, and while you can walk wherever you need to go, you are only a 10-minute drive to the mountain.
The Country
The area surrounding Collingwood is comprised of fertile fields and rolling hills, wide-open spaces and peaceful forests. If you are looking for a little more space to breathe, then country living is for you. Whether you are looking for 5 acres or 200, you will find something in this area that is your paradise. Here you have all the room you need for children and pets to play, for horses, snowmobiles, tire swings, fire pits, starry nights and breezy days, and no need for curtains on the windows. Country living means using a car to get almost everywhere, and some winter storms might keep you at home. But if you seek your own oasis in our hectic world, then this is where you want to be.
And if you can't leave the city permanently, or choose not to, all of the things that make this area the ideal place to live also make it perfect for your weekend and holiday retreat. The market here is booming, and our desire for healthy and balanced lifestyles means that it will not be slowing anytime soon. From Nottawa through Collingwood, up to Thornbury and beyond, you can't go wrong with life in this piece of the Georgian Triangle.
50 years of Custom Home Building Excellence
L Patten and Sons is the first choice for a Collingwood custom home builder, helping you to experience a seamless transition from the big city to the eclectic and rich life style of the near north. For over 50 years our team has been helping people who have fallen in love with Collingwood realize their dreams of living here. Come and see why this can work out just as well for you.
"We were thrilled with the hard work and attention to detail from the team at L. Patten and Sons. Their guidance for us, first time home builders, was so helpful in building our dream home. Our family is so pleased with all the details, Jerry and his team were able to find us the perfect craftsmen to perfect all the wow features throughout the house. Many thanks." - The Horan Family
Read more testimonials here.